Amazake
We are producting goods from long time ago.
We utilize taste of raw materials,
rich taste and good aroma.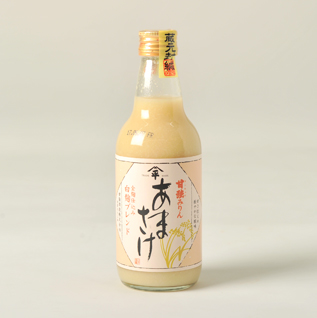 あまざけ / Amazake
Raw materials rice-koji, only use rice-koji so it's safe and secure.
Using local rice for rice-koji and masking our own.
Fresh sour taste and very easy to drink.
Raw materials : Rice koji (国産米)
Net volume : 350ml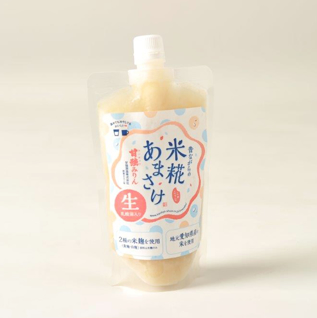 米糀あまざけ / KOJI-AMAZAKE
(INCLUDING Lactobacillus)
Raw materials are Rice-koji, Lactobacillus (alive). Rice is from Aichi Prefecture.
It has fresh sour taste and easy to drink.

Raw materials : Rice koji (愛知県産米),
Lactobacillus (including Beans)
Net volume : 350ml